When registration begins, please go to https://eventregistration.satoricm.net/
Please note:
We use PayPal to process our application payments.  The name charged in your credit card will be our merchant account name:
AMAC VIOLIN CENTER
67 E. Floral Ave.
Please be careful not to cancel your application payments by mistake or you may miss the opportunity to participate in the event.

Step 1: Pick a contest.
There are two contests: Satori Strings and Satori Young Pianist Contest. You can enroll in both or choose one.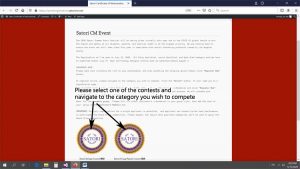 Step 2. Navigate to the Category
Navigate to the category you wish to compete in.
Category organization is as follows
1. Instrument (Choose one):
a. Bass
b. Cello
c. Viola
d. Violin
e. String Ensemble
2. Category (Choose one)
a. Entry Qualified (Recommended for less than a year of playing)
b. Junior Qualified (Recommended for less than 2 years of playing)
c. Qualified (Recommended for 3 or more years of playing)
d. Open (Recommended for slightly more skilled players interested in more advanced competition)
e. Prodigy (Recommended for experienced players interested in rigorous competition)
3. Sub-Category
a. American
b. Baroque
c. Solo
d. Concerto
Step 3. Registration form
Please fill all required information in the registration form.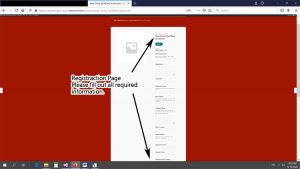 Make sure to fill the performance video information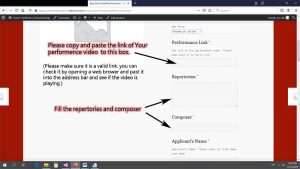 Choose a shipping option for the award and Judge commentary.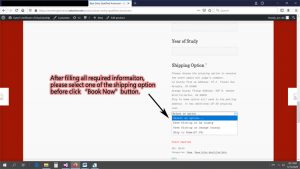 Trophy Pickup/Shipping
At registration, parents may choose to pick up trophies in person OR have trophies shipped.
If you choose to pick up your trophy in-person, please mark your calendars for August 28-29. Trophy pickup will be limited to those two days without exceptions. Festival staff WILL NOT mail unclaimed trophies.
At pickup, students will receive a blank trophy. A name plate and comment sheets will be mailed separately at a later date. The pickup location will be announced at a later date on our website. 
If you choose to have your trophy shipped to you for a $15 fee, you will receive a package in the mail that includes a trophy, name plate, and comment sheets.
All Contestants' videos must be recorded after June 1st 2021. The submission and registration window will begin on July 12, 2021. All Entry Qualified, Junior Qualified, and Qualified category entries must be submitted before July 31 in order to be considered for the competition. Open and Prodigy Category entries must be submitted before August 7.
After the submission deadline, a panel of judges will begin reviewing performances. The results will be posted online at the Satori Strings Contest website about two weeks after the submission deadline.