IMPORTANT TROPHY SHIPPING UPDATE-
We finally received the name tag from our vendor. We are sorting it right now.
Because of the delay of name tag, we missed our schedule date with Fedex.  To play it safe, we have rescheduled the shipment to be on September 16th.  All shipment should be going out on that day.
We apologize for the delay and thank you for your patience.
Due to a miscommunication with LA County, we are changing  Sunday, 08/29/2021 trophy distribution location to
Newcastle Park
111 Colorado Blvd. Arcadia, CA 91007
Please note: the address in google map is wrong.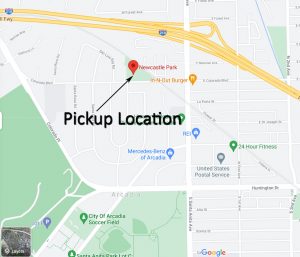 It is about 1 block away from Arcadia County Park, our initial location.  Pickup hours for tomorrow are still 10:00 AM – 4:00. PM We apologize for the inconvenience.
If you choose the "Shipping to Home" option during the registration, your trophy and comments sheet will start to send out from the first week of September. Given high volume of this year, it may take extra week or two to finish all shipment. We thank you for your patience.
If you choose the "Free Pickup" option, please come to
Newcastle Park
111 Colorado Blvd. Arcadia, CA 91007
Please note: the address in google map is wrong.
The pickup schedule is:
August 28th 2021 (Saturday) 9:00am – 4:00pm
August 29th 2021 (Sunday) 10:00am – 3:00pm
You will get comments sheet and trophy.  The name tag will be mailed to you later. So please confirm your mailing address with us when you pick up your trophy.
COVID-19 Guidelines
Participants must arrive with masks on and remain masked when interacting with festival staff. Masking is strongly encouraged in the park if you are near other people. When waiting to be assisted with trophy pickup, please form an orderly line and practice social distancing by maintaining 6 feet away from other participants.
Participants may take commemorative pictures in the park but must practice social distancing.
Procedure
Before you arrive, please have your participant's name, entry number, and category number ready.
There will be two desks; one for individual pick up and one for group pick up. When you arrive, please check in at the appropriate desk. You will be asked to double check the mailing address you provided at registration to ensure your name plates are delivered correctly. Please ensure the mailing address on file is correct. The festival is not responsible for lost name plates due to incorrect addresses.
Only 1 person per group should approach the desks. Friends and family members should wait farther away and practice social distancing.
Festival staff would like to thank participants in advance for complying with these guidelines and for your continued support of the Satori Summer Music Festival. We hope to see you again next year!